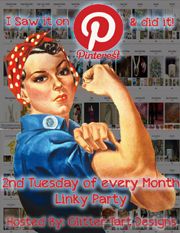 Hey Gang, this will be the last of the "reminder" posts, the real thing starts next week (and I will probably post early just to make sure I get the linky part thing right)
I saw This on Pinterest:
It is a Green Wood Cleaning Solution
By: The Make Your Own Zone
And I mixed it and used it.
Conclusion, my chairs no longer have the above Ewww but the mixture seemed to have left a coating on the wood.
Now that the wood was clean it was painfully obvious how dirty the cusions were. Here is where things get tricky, I plan on re-doing the entire table and chairs so I didn't really want to spend that much time scrubbing but at the same time who knows when I will get around to the re-do.
So, I found This formula on Pinterest (there are a bunch)
Homemade all natural upholstery cleaner
Green Living: How to Make Natural Upholstery Cleaner
Y'all have no idea how embarrased I am at showing you my dirty chairs.
Conclusion, it worked, the glitter is off along with whatever the other stuff was but really it took more elbow grease than anything else. Maybe next time I will try a different formula.
My husband noticed so I guess they are cleaner and just the other day I was looking at them and they do look brighter. So my vote is yes, and it didn't take me too long to do both cleanings.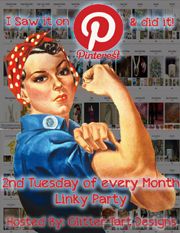 I really hope you are going to link up with me, I'm thinking I'll post on Saturday. Can't wait to see what everyone else has been trying out.