But this time it is especially special to me because she used images from my
Paintings of Romance
Collage sheet (available through Alpha Stamps and on sale right now!).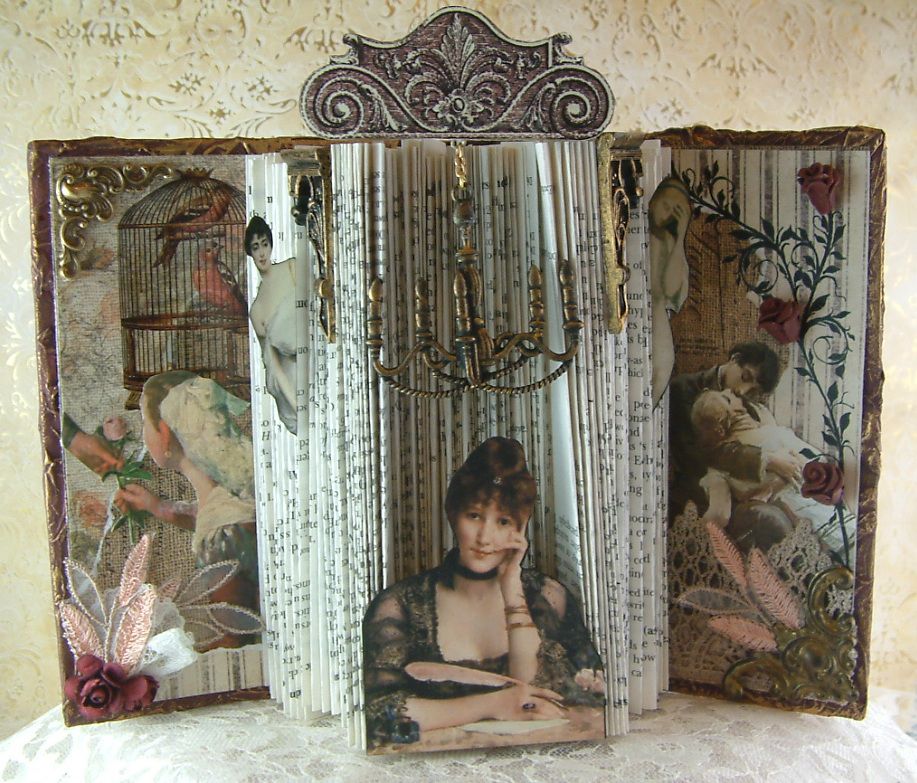 Paintings of Romance is the first collage sheet that I have ever done and I am thrilled that Alpha Stamps considered it good enough to add to their stunning repertoire of Collage Sheets.
In the above image (you can close your mouth now LOL) Laura used 5 of the images on the sheet! I haven't even used them all yet.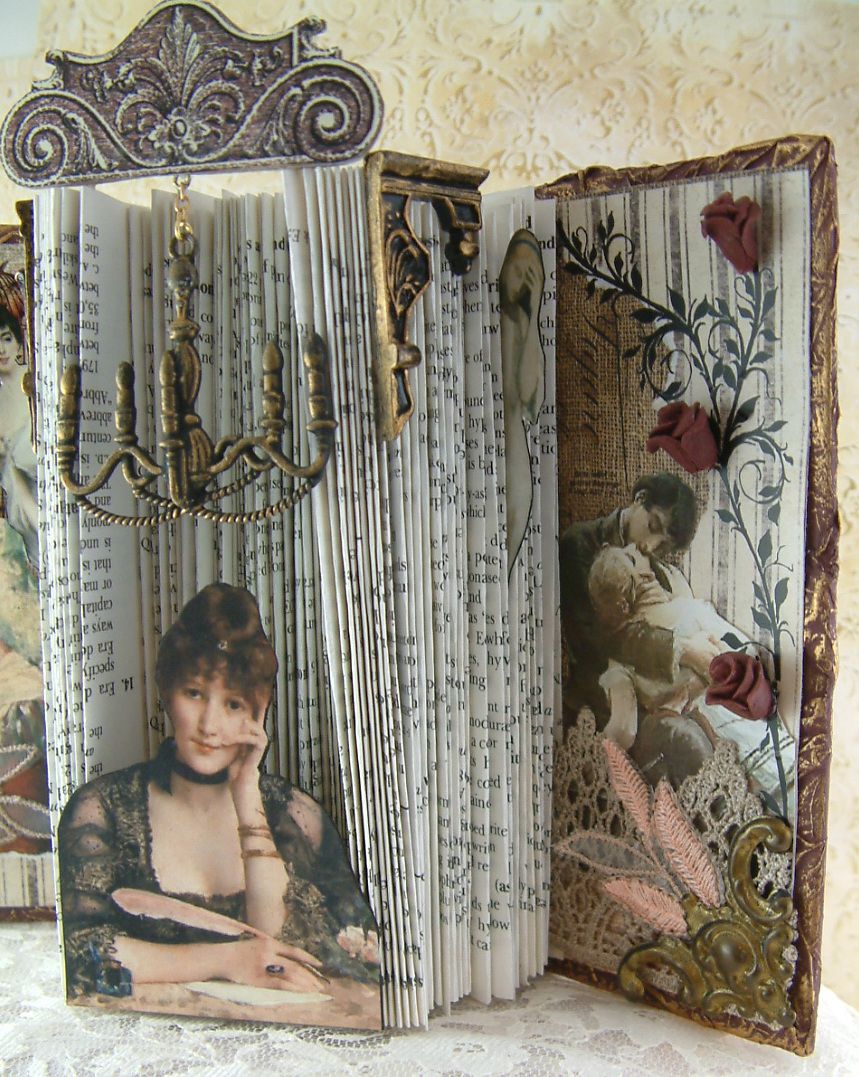 If you are unfamiliar with Laura's work you really must go to her website. She has wonderful tutorials and her art is always this amazing.
This is the outside of the book, scrumptious!
Laura is going to be putting together a tutorial on how she got the texture. I'm familiar with the technique, I used it
HERE
. But Laura always does things in a much simpler way than I do to achieve the look so I am looking forward to her tips.
Thank you so much Laura for sharing your art and your talent with all of us. I am tickled pink with your creation and so glad that I can call you one of my friends.