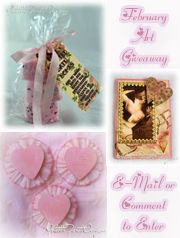 Congratulations to all the winners last month! I hope you enjoy your treats.
This month I decided to go all Valentine themed.
Giveaway #1
3 handmade heart embellishments.
The hearts are wood painted and sanded with crepe paper rosettes behind them.
Giveaway #2
Heart shaped Rose Scented Bath Bombs with real rose petals
Giveaway #3
A Romantic ATC
Just leave a comment or e-mail me if you would like to be entered in the drawing to win one of these items.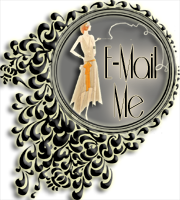 I am thrilled to say that last months giveaway was a huge success everyone contacted me and all the items are already on their way to their new homes. I will miss them but they were getting lonely in my drawer.
Good Luck to all!