A few months ago Linda of
Olde Baggs ' Stuft Shirts
asked if I would like to join in her 3rd annual Celebration of Oz. I was honored and thrilled and inspired. So inspired that ever since she asked I've been working on Collage sheets for the event.
I managed to create 4 sheets before the event, which is next Friday, so there is still time to join in. They are available exclusively through
Alpha Stamps
. But you could win everything you see above if you go enter the giveaway, which ends at Midnight, so hurry!
If you don't win, at least take comfort in the fact that all the Oz Collage Sheets are on sale, so hurry over and check them out!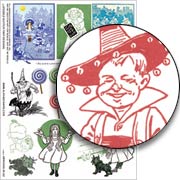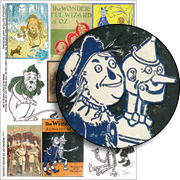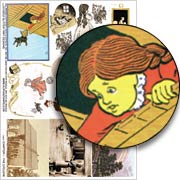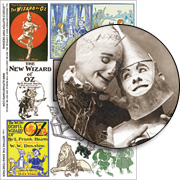 I hope you like what I have created and good luck on the giveaway, wish I could enter. Also keep your eyes open for more Oz inspired Collage Sheets, I've got 2 more in the works right now and a lot more ideas.