Hey, I'm Caroline and this is my official "Grow Your Blog" Post, hosted by
2 Bags Full
Welcome to my blog, please sit back and enjoy a tasty beverage of your choice, listen to some fun tunes and have a great time. I am excited to meet new bloggers and I'm glad you have stopped by.
I'm a wife, mother, assembly artist, struggling writer, amateur chef and avid reader.
Glitter Tart Designs was launched in 2008 and has developed and changed as I have learned more about my art, grown my family and been influenced by other lovely bloggers.

I hope to continue to grow and share that growth here on Glitter Tart Designs.
Posts on Glitter Tart Designs are all about my three main hobbies.
Art:

I share mine, create tutorials, share others art, and host swaps.
I received this in the mail today from one of the swaps I took part in. The theme was Time. You can view my creation
HERE
Recently we moved into a new house, a wonderful house, a house where one day the basement will be my dream studio. But right now it doesn't have walls or a floor. It works, I create in it, but the pictures aren't so pretty.
Here is where I spend my days.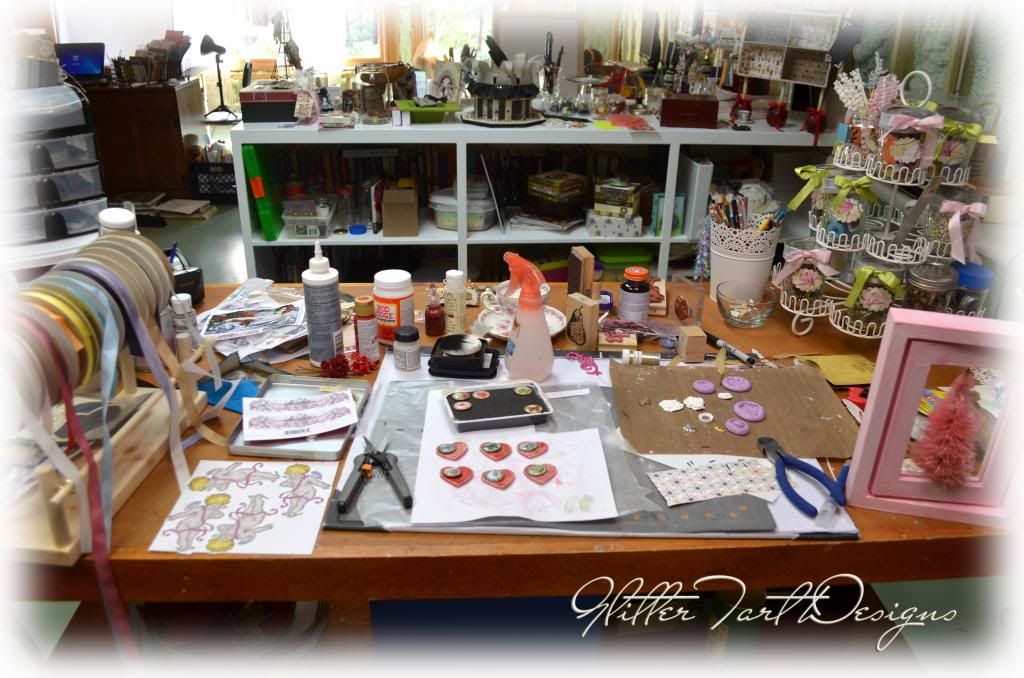 I know...it's a mess...I am normally working on multiple projects at a time.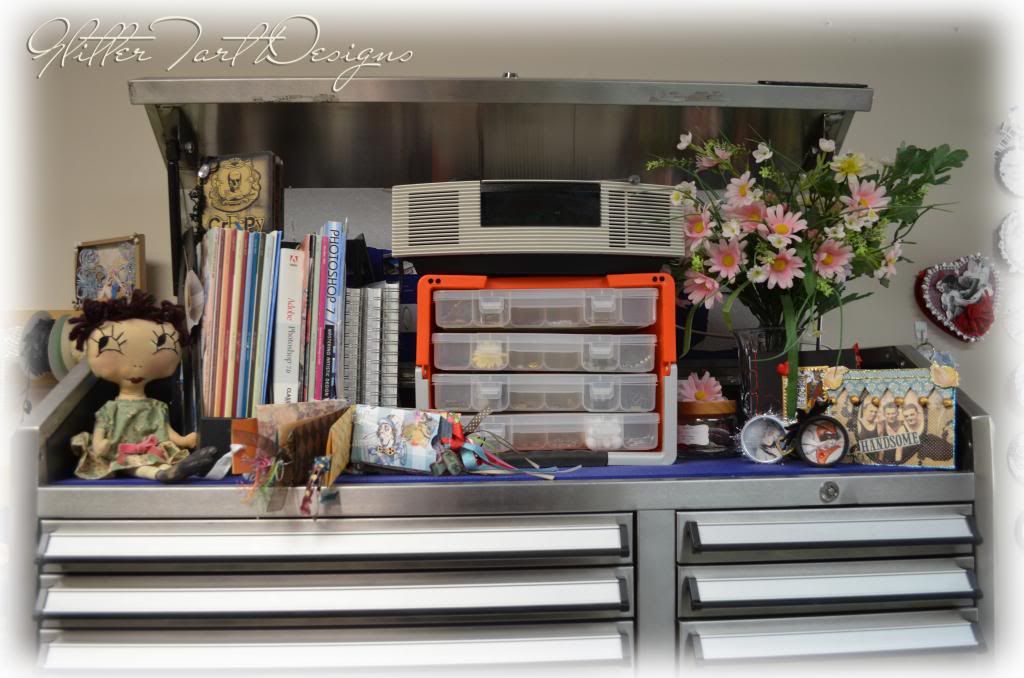 Have to have my tunes, and I have swap art all over for inspiration.
This is the only storage I have put up on the unfinished walls. I figure the less I put up, the more my husband has to step over, the quicker I will get walls.
Yesterday I created this piece amidst all the chaos in my studio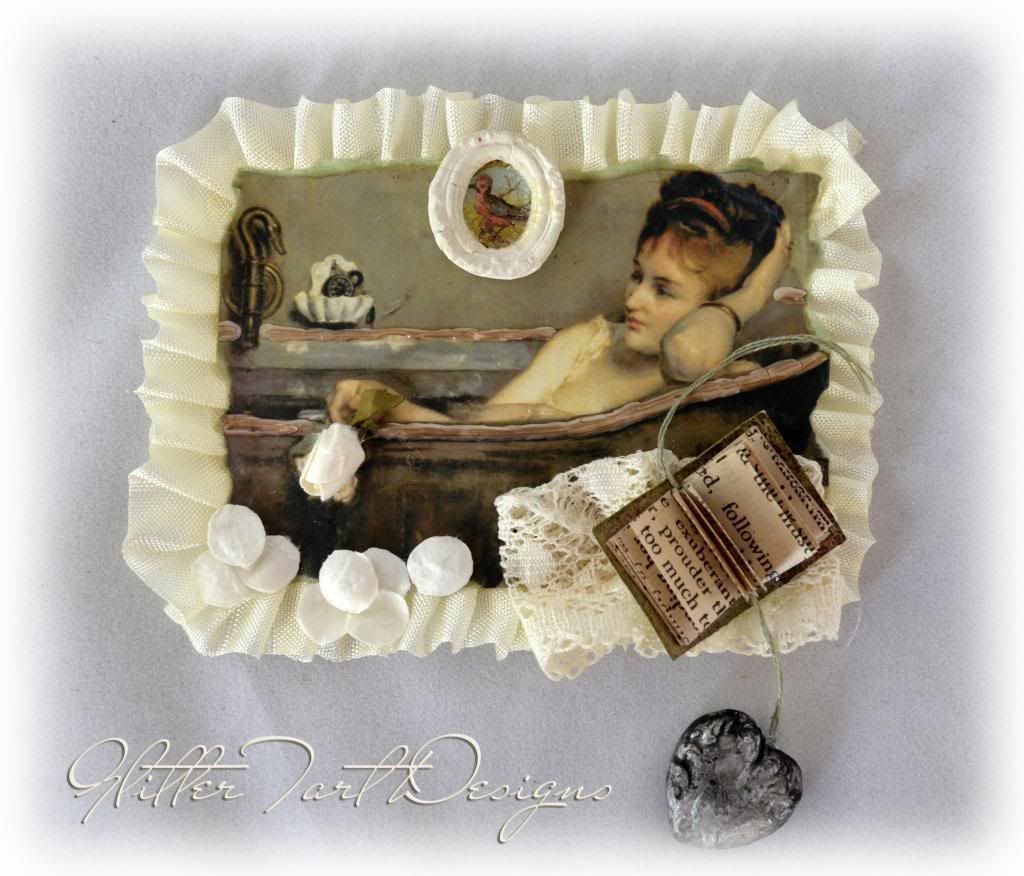 I'm not giving this piece away but scroll down and I am giving away a piece of my artwork.
I also do monthly art giveaways, January's post can be found
HERE
and I always have a link/button on the sidebar of my blog.
***
Recipes:

When I'm not covered with glitter in the Studio I like to throw flour around my kitchen.

My favorite thing to make are cupcakes and I share my creations, tips and recipes.

One day I hope to launch an online bakery, The Lone Goose Bakery, but I'm in no rush.
This is a photo of my Ettrick's Brownies (one of my giveaways). I topped them with some really yummy Chocolate Rum frosting, powdered sugar and a raspberry.
So sorry if I made you hungry...I think I must take a break and go make some before I finish my post.
Reading:

My art is inspired by many of the books that I read and I read a broad range.

I'm a member of two book clubs and I always have a pile of books that has nothing to do with the clubs to read.
I review as many of the books I read as I can.
My most recent review was on
The Physick Book Of Deliverence Dane
And I have plans to review the following books soon,
Finale
,
The Light Between Oceans
,
The Paris Wife
,
The Shoemakers Wife
and
Order of the Dimensions
I've also hosted read alongs in the past, that is where I pick a book and everyone reads it and answers questions/discusses it for a chance to win prizes.
***
Now onto the good stuff :)
Since I am dedicated to 3 main things on my blog I thought I should give away 3 things.
1. Any book from my Amazon store
GlitterTartReads
(at no charge) if you win you just tell me which book you want and it is on it's way.
2. Ettrick's Brownie Mix (yep, just like Betty Crocker but better)
3. A piece of my artwork
Just leave a comment
tell me which prize you are most interested in or rank them from most to least desired.
I will draw the 3 winners Friday February 1st.
Good Luck
Please feel free to contact me privately about anything, I love meeting new people and connecting.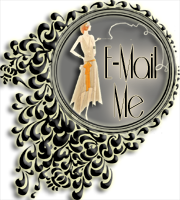 Thanks for stopping by.