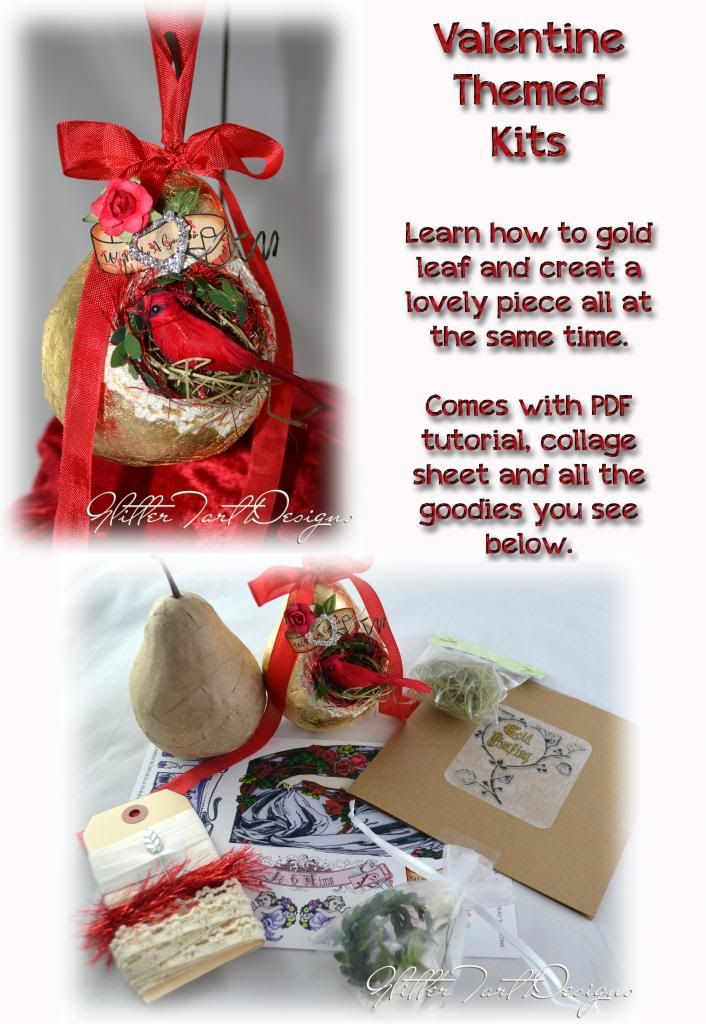 I've been a busy little bee. Last month, wow it feels like forever ago, many people asked about my Gold Leafed Pear, well, I put together a kit to teach you how to do it. The best part, when you are done you will have your very own Bird in a Pear!
Not into making art, I get it! But who doesn't love a nice relaxing bath. It is how I end almost all my nights. Takes me away from the days worries and relaxes me. So just for valentines I've put together some very special Bath Bombs.
You can get everything you see plus more in my shop
If you would like to see me make a different kit, offer up some of the art you have seen, or have some fragrances you love please let me know. I am always willing to make something new!