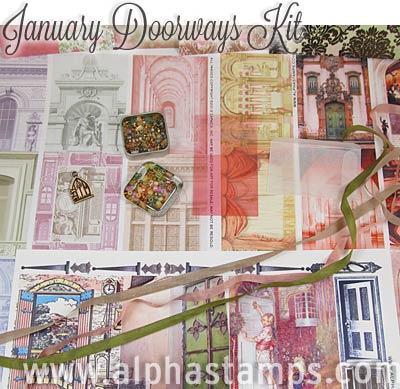 Ah... January. New year, new monthly kits, new monthly ATC swap...
So it seemed fitting to start a new year with the theme of doorways, in honor of
Janus
, the two-faced Roman god of beginnings (and doorways). Not two-faced in a bad way (more looking backward and forward... endings and beginnings).
Plus some lovely silk ribbons, a small square tin with a custom mix of Czech glass beads, 2 small envelopes (glassine and pink transparent), a mix of pink/green/cocoa 6" x 6" scrapbook papers, and... drumroll please: an adorable arched door charm. (More of the same charm plus its big brother (that has a little door that opens!) are linked below.)
To sign up for the kits go
HERE
This is one of the ATC's that I made from the Kit goodies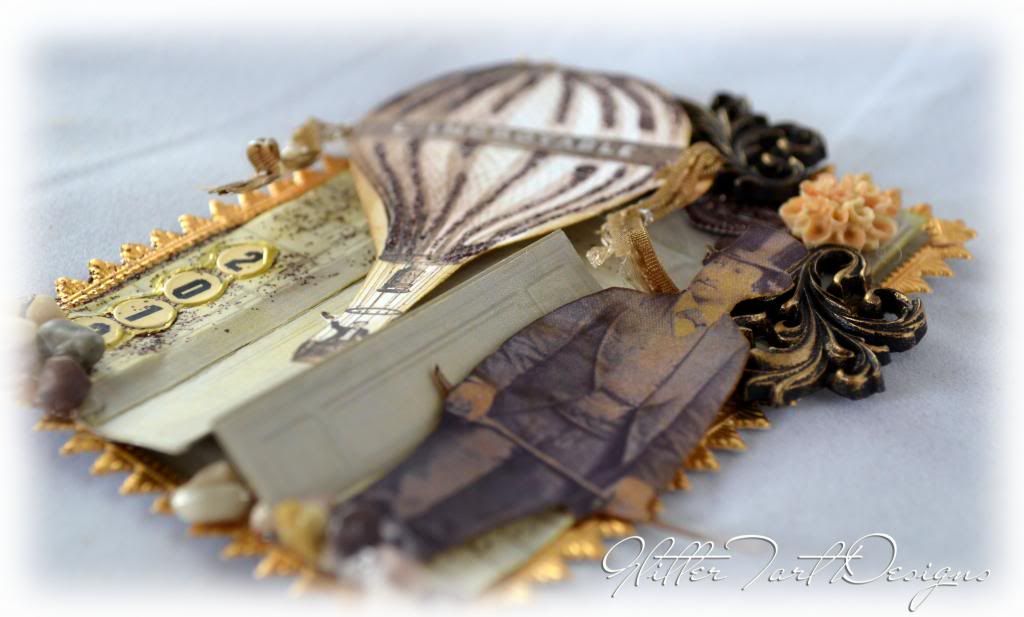 The Hot Air Balloon is from the
Hot Air Balloons Collage Sheet
that I fell in love with years ago and just now used for the first time. Sometimes it is so hard for me to cut into the lovely Collage Sheets.
And on the outside, looking to the future 2013
I hope you come check out the latest Alpha Stamps endeavour and join in the swaps. As always you can come join the
Alpha stamps Yahoo Group
and see if it is for you. Hope to see you there!