Sometimes you have to return to the place where you began, to arrive at the place where you belong.

It's the early 1970s. The town of Ringgold, Georgia, has a population of 1,923, one traffic light, one Dairy Queen, and one Catherine Grace Cline. The daughter of Ringgold's third-generation Baptist preacher, Catherine Grace is quick-witted, more than a little stubborn, and dying to escape her small-town life.

Every Saturday afternoon, she sits at the Dairy Queen, eating Dilly Bars and plotting her getaway to the big city of Atlanta. And when, with the help of a family friend, the dream becomes a reality, Catherine Grace immediately packs her bags, leaving her family and the boy she loves to claim the life she's always imagined. But before things have even begun to get off the ground in Atlanta, tragedy brings her back home. As a series of extraordinary events alters her perspective–and sweeping changes come to Ringgold itself–Catherine Grace begins to wonder if her place in the world may actually be, against all odds, right where she began.
Review
I enjoyed this book, it was a wonderful summer read for me. My mother grew up in a small town and a lot of things in this book made me think about what my mothers childhood might have been like.
The book is broken up into section, starting with "The Gospel According to Catherine Grace Cline" Susan instantly sets the scene with the language and characters names. I really like this approach as opposed to labeling the section with the location and date. Susan goes a step further by setting the date by writing it into the story through Catherine's eyes "Every night he would get comfortable in his reclining chair, turn on the television, and then let Walter Cronkite convince him that the world was much to dangerous for anyone he loved. Boys were getting themselves blown up every day in some country I knew nothing about. Grown women were pulling of their bras and burning them in broad daylight for everyone to see. And a man named Martin Luther King was telling the black people they deserved a better life..." (pg 10)
Looking for Salvation at the Dairy Queen is a coming of Age Novel that begins with Catherine Grace Cline at 9 and takes her up through graduation. Catherine puts off a very "The Grass is Always Greener on the other side" view on most things, not liking her small town and the way that many southerners show love, through food. The irony that she doesn't particularly like this practice isn't lost on the reader when Catherine herself starts to make money by selling food. She does it to save up and escape town though.
Catherine's family life resembles a scenario I am starting to get very tired of when books have younger characters. The one parent scenario. Catherine's mother is dead, and her father is the Reverend in this small town. I found Reverend Klyne reminiscent of Dimsdale in the Scarlett Letter, not a good thing, talk about a crappy character.
Susan did write in a mother figure for Catherine Grace, Gloria Jean, who is a wonderful woman but looked down on by the town because she is not married and very concerned with her appearance.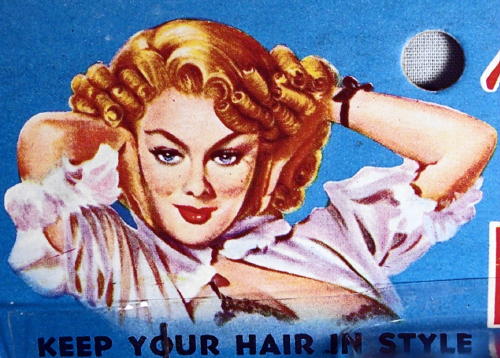 The only major problem with the book is that many of the events came off as contrived. Especially those that take place at the Dairy Queen. Since I was looking for an easy read this didn't bother me but I can see how other readers may be bothered by this.
I really liked all the food chat in the book, tomatoes, strawberry jam, blueberry picking, dilly bars etc...I have never had a dilly bar and don't have a Dairy Queen anywhere close so I think I might try to make some.
I will let you know how they turn out. I plan on reading Susan's other book, The Improper Life of Bezillia Grove, maybe I will make the bars and sit out on the porch and read.

Thanks so much for visiting my blog. If you know of a good book please share it with Ricki at Art @ Home, because I want to know about it too!