Alpha Stamps is hosting a Cabinet Card Curiosities Swap using Cab Card Frame Sets!
Cabinet Card Curiosities!! You could make your Cabinet Card a single family member, siblings, an entire family, pets or perhaps just of grandma, who has been locked away in the basement for years and years, or...?! The people may outwardly appear to be normal — but open up the Cabinet Card and there's a completely different side of them in their true colors!
This swap will be 1 for 1: create 1 Cabinet Card Curiosity and receive 1 in return from another artist! Please do not send in more than TWO sets (aka: maximum of 2 Cabinet Cards).
For more information (and/or to sign up by
September 30, 2012
), visit the
Yahoo Group
. Artwork will be due
October 15, 2012
.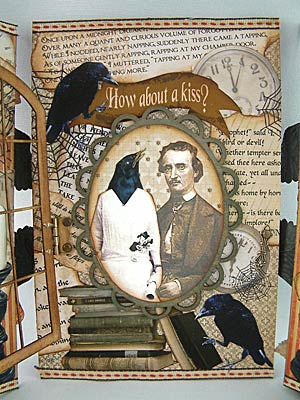 NEW Prizes!!
Each player who completes the swap will receive an exclusive collage sheet from Alpha Stamps!
There will also be a chance for each player who completes the swap to win $100 of NEW Halloween goodies from Alpha Stamps.
So hurry over and sign up, because I can't wait to see what everyone creates!