Do y'all remember this? It's one of my Tea Pots I created for the Alice in Wonderland Swap I hosted for Alpha Stamps. But guess what it's being featured on The Altered Alice!
Alpha Stamps is sponsoring this fabulous site this month. Everyone that participates gets this wonderful Collage Sheet.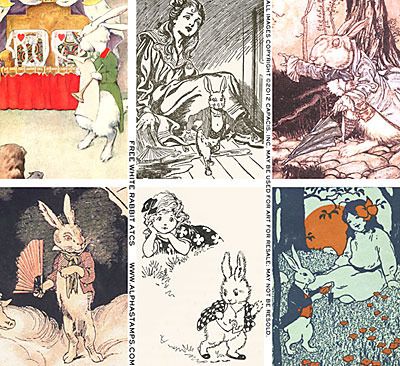 And one random winner will get the fabulous "Alice's Adventures" unmounted rubber sheet set! On top of that a bunch of Alice items are on sale at
Alpha Stamps
.
This Altered Alice Challenge theme is "Anyway you go will get you somewhere"
Any way you go will get you somewhere, so this month's challenge at The Altered Alice is ANYTHING GOES! It's all up to you, and we can't wait to see what road you will take with YOUR project. Wonderland entries are encouraged; you will be rewarded with two chances at the draw instead of one. Multiple entries are fine as long as each is on a separate post. You have until May 25 to enter!
Head over to
The Altered Alice
site and check out all the wonderful inspiration they have and take a minute to create a piece and join in the fun!